Let Red's Select The Next Used Car You Buy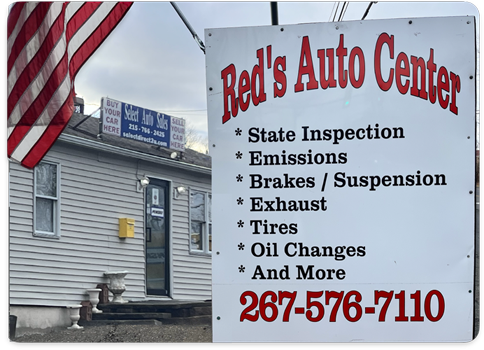 Red's Auto Center has partnered with Select Auto
Your Reliable Hometown Repair-shop is now SELLING USED CARS.
You've trusted us to keep your vehicles in tip top shape. Now trust us to find your next used car. All the vehicles we sell are checked out by the Red's Auto Center's technicians, you know and trust.
We will also sell your vehicle FOR YOU. Your vehicle will be Front and Center on busy 611 (N Easton Rd) between Doylestown and Plumbsteadville. We also list your vehicle on our professional website (selectdirect2u.com). Your vehicle pictures, descriptions can be view by countless people. We answer calls and all of the questions. We show the vehicle and complete the sale paperwork. For a small fee WE will make the process of selling your car easy for you.